Relationships between the distribution of wildlife and livestock diversity
Velado-Alonso, E., Morales-Castilla, I., Rebollo, S. & Gómez-Sal, A. 2020
Diversity & Distributions
 
Wildlife diversity distributions are significantly associated with livestock agrobiodiversity in peninsular Spain. These spatial relationships are mediated by large-scale environmental gradients. Since both, wildlife and livestock agrobiodiversity, tend to co-occur spatially, future strategies for conservation in agricultural landscapes could benefit from integrated approaches.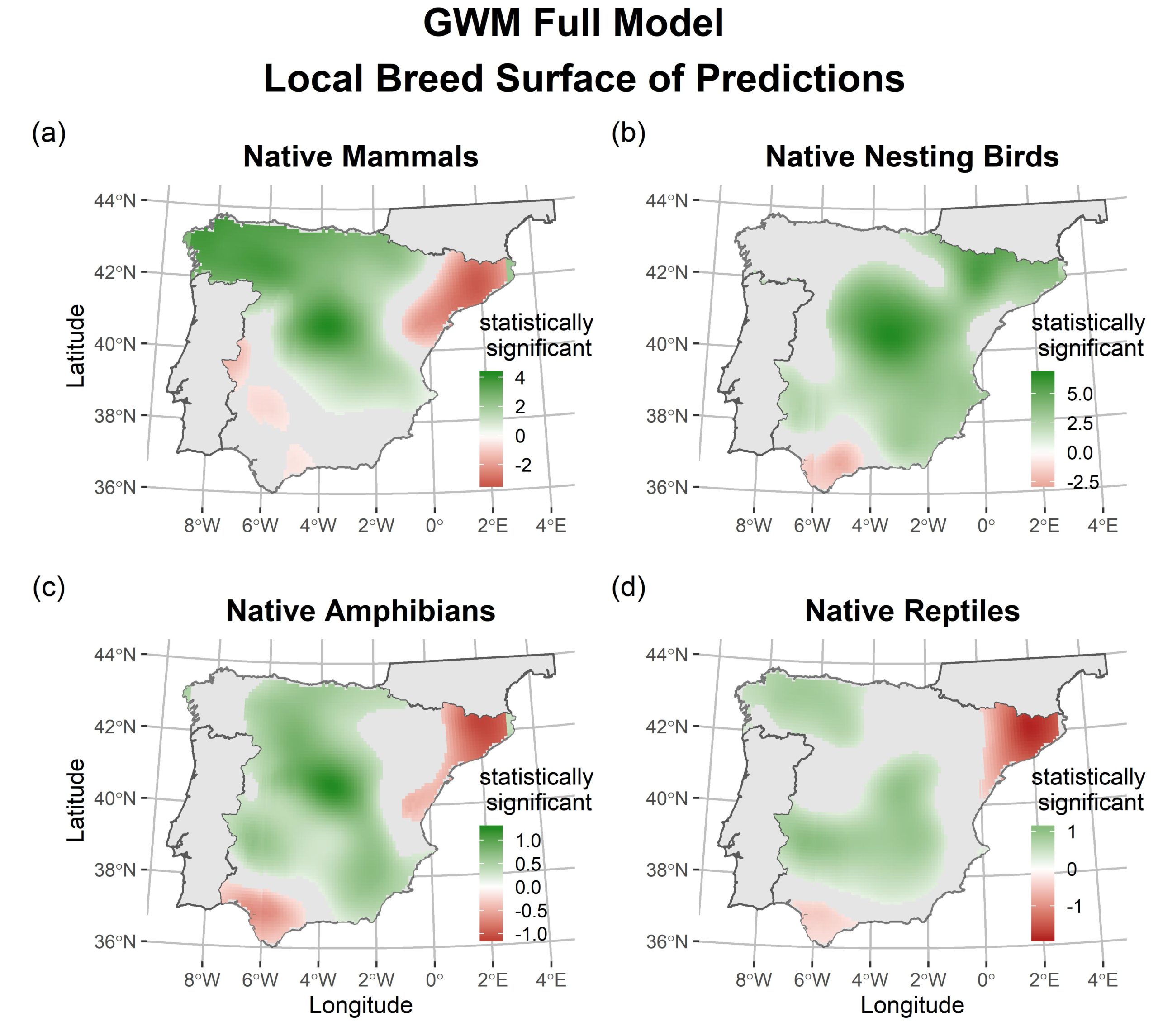 Recent land use and management changes decouple the adaptation of livestock diversity to the environment
Velado-Alonso, E., Morales-Castilla, I. & Gómez-Sal, A. 2020
Scientific Reports
 
There are strong associations between the distribution of native livestock breeds and environmental factors. These links, weaken for contemporary distributions. In fact, changes in breed distribution reflect a shift towards more productive environments. Additionally, the areas having higher breed richness are undergoing land abandonment processes. Succeeding in the conservation of threatened native breeds will require going beyond merely genetic and production-oriented views, integrating ecological and sociocultural perspectives.